Letter to Clark Ashton Smith
From H. P. Lovecraft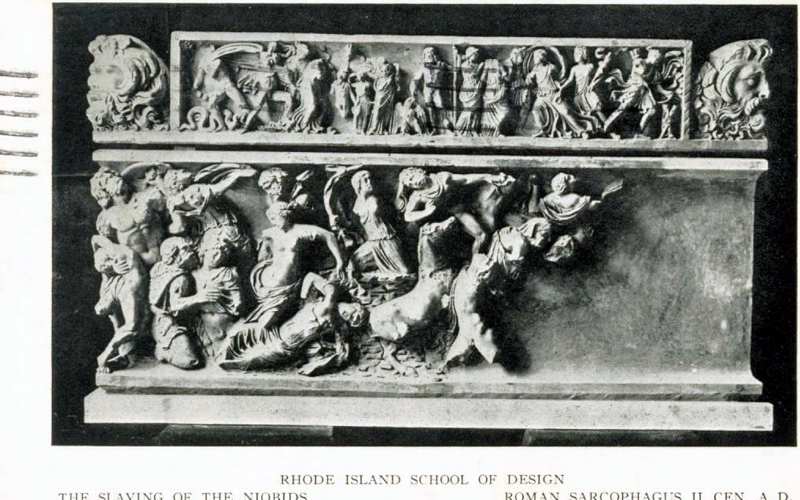 To: Clark Ashton Smith
Box 385,
Auburn,
California.
"Still another conclave! Wandrei & Belhuap are both in their respective heavens again, but the spirit of assemblage is yet abroad in the land. I am told that the New Braithwaite [England; Robert Braithwaite?) Anthology contains a very fine (or: fiery?) appreciation of your work by Sterling. I must look it up. Heard from galpin lately, & he's enthusiastic about your French verse. In my next I'll enclose his list of expert linguistic emendations."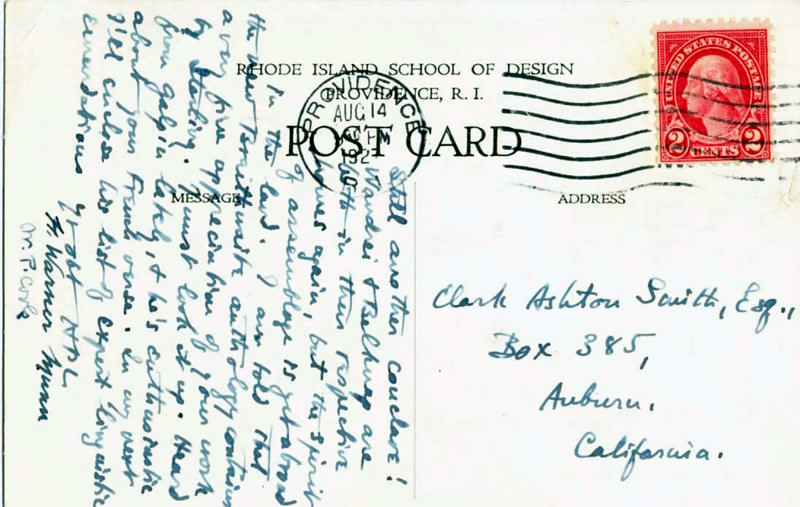 The History:
The Postcard was purchased by Dennis L. Siluk, 12/8/2005, from Tom Strausky, whom purchased it in the l970s form Roy Sequins (sp).
The Postcard is signed by: H.P. Lovecraft; W. Munn (Poet/Writer) and P. Cook (publisher/editor); all were associated with 'Weird Tales,' magazine.
The people mentioned in the postcard:
George Sterling (Poet, and friend of Jack London (novelist)
H.P. Lovecraft (fantasy/horror writer, similar to Edgar Allen Poe)
Ambrose Pierce (reporter, short story writer, and poet)
B. Lang (Poet/writer for 'Weird Tales')
Wandrei (Poet/writer for 'Weird Tales')
A. Gulpin (writer)
C.A. Smith (Novelist/short story writer/poet; also wrote for 'Weird Tales')
Images and copy supplied by Dennis L. Siluk